The Secret Weapon to Reimagine Your Business for a Post-Pandemic World
Organizational Inertia is Risky Business
The Covid-19 pandemic is wreaking havoc on the world to an extent not seen since the Spanish Flu of 1918. In the United States, besides disrupting our health care system, the economy, and our daily lives, it has forced most companies, large and small, to think seriously about business continuity in the short term. Over the past several months, they have had to operate akin to insurgent organizations that are nimble and adaptive by design. Many of them recognize that the pandemic has thrust a new business paradigm upon us, and that in this turbulent and unpredictable environment the status quo and organizational inertia are no longer acceptable nor prudent. They are questioning the key assumptions underpinning their business, whether their business models are robust and adaptable enough to thrive in the long-term, and whether business practices and capabilities developed in response to the pandemic are worth sustaining.
Unlike insurgents, the traditional incumbent organization is slow to react to competitive and market forces and entrenched in protecting the status quo. Overly focused on annual planning and short-term performance, incumbents view past successes as a leading indicator of future performance and, as such, underinvest time and resources in innovation and growth initiatives whose benefits are usually realized beyond the current planning and budget period. Instead of seeing the crisis as an opportunity to reimagine and transform their business, many incumbents are looking forward to reverting to pre-covid-19 conditions. If this sounds like your organization's approach, I encourage you to read on to learn what you can do to repivot and reimagine your organization.
Equally important are people in your organisation, often junior in the hierarchy, whose unique perspectives and important insights about customers and consumers would infuse the conversation with fresh thinking.  Positionally and politically, it is unpopular to include these people in rarefied, strategy discussions.  This is an artificial constraint.  Break down the castle walls and find ways to co-create your strategy to expand your perspectives.  At a minimum, find a way to make sure your customer has a seat (or a proxy) at the planning table.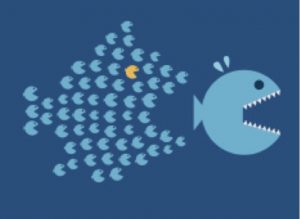 Nimble insurgents are eroding incumbents' traditional source of competitive advantage
Recently, I had the pleasure of reading Creative Confidence by Tom and David Kelley, who are partners at IDEO, a global design and consulting firm. According to them, "Creative Confidence" is the ability to identify new opportunities in the world by tapping into the creative potential within all of us. Building Creative Confidence helps to shift one's thinking from a deficit-mindset to an aspirational and asset-enhancing mindset. As I read about the concept, I began to reflect on the strategy work I do with clients. Many of them operate like incumbent companies that have long records of success. They are so entrenched in the day-to-day activities of their businesses, and in protecting the status quo, that they have been slow and, in some cases, resistant to considering the long-term view of their business. But even before the Covid-19 crisis, they were being confronted by various threats in the external environment. Some of these threats include changing customer demographics, preferences, and needs; new technologies and automation; regulatory constraints; shifting workforce demographics; and an evolving competitive landscape, where they are increasingly competing against smaller, more nimble companies.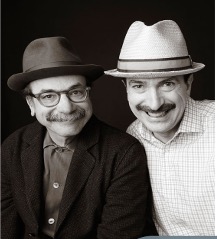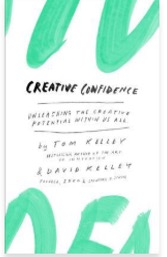 Tom and David Kelley, the authors of Creative Confidence
The pandemic has created unprecedented uncertainty and risks for most companies, threatening the survival of some businesses, especially those who were struggling before it began. But it also provides opportunities for companies to reimagine their businesses, including their business processes, strategy, and business model, through a fresh set of eyes in the context of a "new normal." For companies interested in becoming more like insurgents, thriving in the newly emerging environment will require developing "Strategic Confidence" as a core capability.
What is Strategic Confidence?
Inspired by the term Creative Confidence, Strategic Confidence is the ability to detect, understand and respond to disruptive changes in the environment with a disciplined and dynamic approach to strategy development and execution. A system-wide approach, Strategic Confidence consists of building the set of tools, processes, and competencies organizations need to navigate through uncertain conditions and unchartered territory.
Three fundamental imperatives of Strategic Confidence are (a) developing a strategic orientation, (b) having a bias toward change, and (c) operating in a state of hyper-mobilization. This demands as much, if not more, management time and attention as execution of the existing business. Insurgents, by positioning themselves proximate to their customers, naturally live and are beneficiaries of the Strategic Confidence mindset.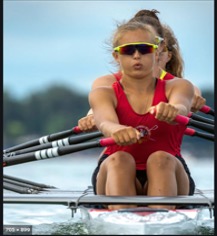 Strategic Confidence is a systemwide approach to navigating through uncertainty and unchartered waters.
Strategic Confidence is not achieved through a one-time process; it must be interwoven into the organization's DNA and culture. It is a continuous process that is most effective when innovation and change are recognized as positive forces, with the potential to have a profound effect on the organization's long-term survival. Jeff Bezos's Amazon is a good example of Strategic Confidence in practice. Instead of relying solely on products or one business model, Amazon has created a portfolio of distinct business models derived from mining data to better understand customers' ever-changing needs and expectations. Its ability to play offense and stay focused on demand-side issues, and what it could do to address them, is clear evidence of an organization that possesses Strategic Confidence.
How to build Strategic Confidence?
As a comprehensive system, Strategic Confidence helps leaders to create business models, develop strategies and govern in a way that best positions them to achieve long-term success. At its core, Strategic Confidence is present when employees, at all levels of the organization, operate with a growth and innovation mindset in challenging business environments. This multi-step process is designed to mature an organization's strategic capabilities to the point where they are embedded into the culture.
The first step to developing Strategic Confidence involves getting a clear-eyed understanding of the external environment and the impact of emerging trends and forces on your current business model. There are several frameworks you could use to analyze all aspects of your business – customers, partners, operations, governance and reporting processes and systems. The most important thing is to zero in on the relevant implications for your business, looking for areas where it is most vulnerable and where you anticipate the best potential opportunities will emerge. Completing this first step in the Strategic Confidence process will communicate to your team that operating based upon old assumptions and paradigms is no longer acceptable; that you expect them to build the capacity to identify customer and market opportunities and risks they might not have considered. In so doing, you will inject a demand-side bias into strategy and innovation efforts. Thus, launching your organization on its trajectory to becoming an insurgent!
To learn more about developing Strategic Confidence, visit us at www.insurgencegroup.com or email at rmoses@insurgencegroup.com.